Home on the Range
$49.95
$69.95

Item is Sold Out and restocking soon

Safe & Secure Checkout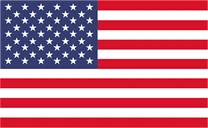 Made in the United States
Oh to be home on the range!

This cutout is a great reminder of how Montana's most prehistoric mammal has stood the test of time.

Decorate your home or garden with a steel bison that brings the prairie back home.
Size: 8 x 10.5 x 1/8th Inch
All of our Premium Steel pieces are carefully powder coat bonded to prevent rusting or corrosion. Enjoy your unique garden art for years to come thanks to this weather-resistant coating.