Hoot Goes There?
$49.95
$69.95

Item is In Stock and ready to ship

Safe & Secure Checkout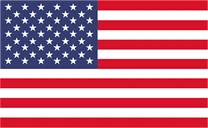 Made in the United States
Show your neighbors what a hoot you are with this owl cutout. Made from genuine Premium Steel, this owl will bring a regal look to your home or garden. A strong stare, combined with beautiful weathering makes this garden accessory perfect for any home.
Size: 8 x 10.5 x 1/8th Inch
All of our Premium Steel pieces are carefully powder coat bonded to prevent rusting or corrosion. Enjoy your unique garden art for years to come thanks to this weather-resistant coating.