Cock-a-doodle-doo
$49.95
$69.95

Item is In Stock and ready to ship

Safe & Secure Checkout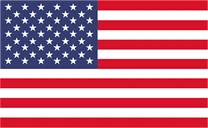 Made in the United States
Bring the fun farm feel to your home with Cock-a-doodle-doo! Intricately crafted to order, this Rooster cutout is the epitome of farmhouse style giving your home the southern charm it deserves. The best part? The Premium Steel weathers over time, creating a beautifully aged piece.
Note: This rooster won't wake you up at the crack of dawn, so you still need an alarm clock.
Size: 8 x 10.5 x 1/8th Inch
All of our Premium Steel pieces are carefully powder coat bonded to prevent rusting or corrosion. Enjoy your unique garden art for years to come thanks to this weather-resistant coating.