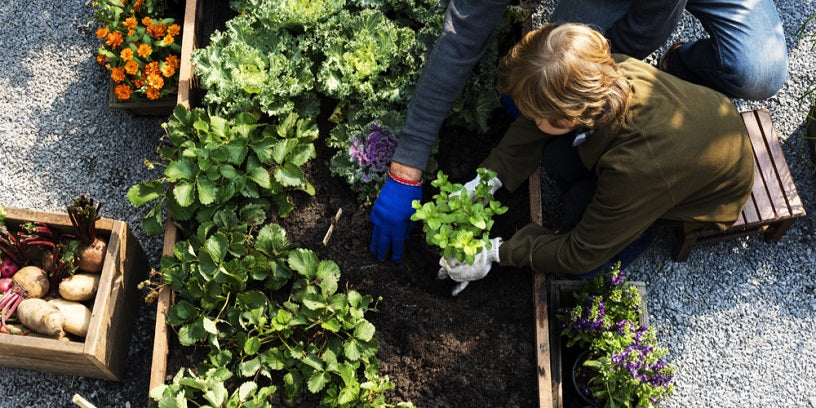 garden
How to Make the Most of a Small Garden
By Staff Account Posted on
If you have a small garden, you may be having trouble trying to deck it out to its fullest potential with limited space. While larger spaces are easier to decorate with colorful plants and fun decor, a smaller garden can look just as inviting if you know how to design it properly. 
Consider a Theme
When you have such limited space, it can be difficult to create a cohesive environment that's visually appealing. That's why sticking to a solid theme or color scheme is so important in a small outdoor space. One easy way to stick to a color scheme is by choosing two complementary colors for flowers to plant among the greenery.
Just like complementary colors look great in an outfit or your bedding, they also look great when mixed in a garden. There are thousands of beautiful floral plants out there with unique coloring that grow easily in a garden with proper sunlight and water.
When pairing colors, a good rule of thumb is to choose one warm color and one cool color. This way, the contrast of the bright, warm color highlights the soothing nature of the cool color.
Warm colors include yellow, orange, red, and magenta.
Cool colors include purple, violet, and blue.
Grow Vertically
A great way to create space in a small area is to build upwards! There are plenty of vertical gardening pots available that allow you to grow plants like herbs, vegetables, and flowers on separate levels. Another cheap option is to train vines to grow up along a fence of pole. 
Plants like philodendrons can thrive along a fence when given a bit of reinforcement. If you're interested in doing this with vegetable or fruit plants, try it with melons, cucumbers, or squash.
Don't Space Seeds too Much
People with larger gardens have the luxury of spacing out their seeds to ensure plants don't overcrowd each other. However, in many cases, this is unnecessary if you don't have space to spare. When planting seeds, don't stress too much about spacing them out evenly. Instead of leaving the recommended amount of space, cut however much distance out that you feel comfortable with. This will save you a lot of time and space while allowing you to plant different varieties of plants.
Use Containers
If you're looking for a cheap way to extend your garden outward, use containers! This can include plant pots, bowls, and even old cooking pots and pans! Anything that can hold soil is a great home for a plant. If you're looking to add a pop of color, feel free to paint old pots to give your garden some life. Using containers allows for more plant growth and decor—it's a win-win!
Incorporate Garden Art
Once your plants are planted and ready to go, it may seem like something is missing. To give your garden a final touch, try adding fun garden art that's unique to your personality!
Glory & Steel's metal garden
art comes in over 60 designs and is hand-crafted from Premium Steel, made to stand up to the elements and grow more beautiful with age. From fairies, to dogs, to patriotic shapes, there are plenty of options available so you can turn your small outdoor space into the garden of your dreams.
Click here
to upgrade your garden!
Share this